Grafting hard, feeling responsible for leading a team at home and at work, caring for your clients and trying to grow as a business, all whilst trying to attempt to manage our own lives and personal development can take its toll on our mental health during this exciting yet isolating time.
In my article marking Mental Health Awareness Week, as an 'entrepreneur and wellbeing influencer' and editor of Sparkle Up North I share my own candid story as well as those of others who have not only built their business but their mental resilience too after learning the hard way as leaders and start-ups, as part of my ambassadorship for the supportive start-up platform AD:VENTURE  (https://ad-venture.org.uk/) who helped me to scale up. 
With a much-needed improved focus on boosting mental health in the workplace, after all 'presenti-ism costs employers 10 times more than absenteeism' (Presenteeism where employees turn up to work but aren't fully productive).
We often neglect the mental wellbeing of those behind the start-ups and running businesses. From sole traders and content creators to those building virtual and in person teams, for those of us 'in charge,' all the responsibility inevitably falls on us.
And all too often us entrepreneurs leave our own mental wellbeing at the bottom of the priority list with little structure and support for our own health.
Did you know? 72% of entrepreneurs are directly or indirectly affected by mental health issues compared to just 48% of non-entrepreneurs. That's according to a study by the National Institute of Mental Health. 49% of entrepreneurs deal with mental health issues directly while only 32% of others experienced them.
I am acutely aware of this juxtaposition between trying to boost morale of those who look up to you and advocating self-care, when at times during my own business journey, I have thoroughly neglected my own wellbeing.
I remember becoming so determined to get a self-care planner launched, that behind closed doors, I would be struggling to find time to move away from my desk to even open a window and literally working until I fell asleep at my glaring screen as I felt a huge responsibility to empower others to improve their own wellbeing.
So, who do you reach out to when you need business and personal support?
What can you do to manage your own mental health as an entrepreneur?
I know that as someone who has run a number of businesses since my teens, whilst experiencing mental health problems, just how important is it for us 'leaders' to have our own support network and self-care strategies.
Whilst handling some of the rejection that inevitably comes with growing your 'passion project,' making money from your skills and steering a new venture through uncertain times… just how can we stay well within our minds and bodies, because after all 'health is wealth' and on a commercial level optimal wellness boosts productivity, reduces cortisol levels and enables us to thrive in all aspects of work and life? We need space to create by decluttering our minds and working environment.
Balancing business and home-life
All of us have mental health and starting up a business can feel like a rollercoaster ride as we pivot between finding our purpose inside personal development books, to managing people, improving profits and trying to make sense of our creative entrepreneurial brains! That's not to mention, the personal pressures of home, family and life where often people just don't understand what we do and why we do it.
Steve Lewis, founder of Calderdale-based upholstery business By Lewis knows just how fortunate he is to have an entrepreneurial wife Katrina who has run her own marketing companies.
He said: "It's rare that relatives understand your long working hours, the peaks and troths of starting up and the pressure of building a team, but with her support I have been able to grow my business even during this Pandemic, creating state-of-the-art cinema rooms and bespoke furniture for clients nationwide."
How to juggle building a business, flexible working and parenting
As a young mum, I gave up what I thought were just the pressures of working in the newsroom as a journalist, to care for my daughters, start my own documentary-making company, set up a new magazine, whilst recovering from a mental breakdown…
At first it seemed like the perfect relief to be my own boss, I no longer had to make excuses for attending health appointments or requesting flexible working to suit my childcare arrangements and the fact that I work better early in the morning.
But I quickly became my own worst boss. I absolutely loved running media and entertainment businesses, although the responsibility of juggling each aspect of a business, meant that my mind was consumed by the plethora of tasks that seemed to pile before me.
I would wear several hats in one day from CEO to single mum on the school run, from part-time student to full-time social entrepreneur, media consultant and writer.
And as I opted to run my businesses from home, the lines of all my worlds became increasingly blurred with less time investing in my values and an increasing fog of clarity in work and life.
As I write this during Maternal Mental Health Week with the theme of Recovery Journeys and as a champion for the flowing family of support from AD:VENTURE who supported me during my latest
business venture… My own recovery became in carving a kinder schedule for myself factoring in my own mind and body fitness, not just for those who work for me.
As founder of Women in Business community Simply Ladies Inc Carron Cummings says:
"Making sure that I always schedule time off so that I can switch off and fully be present in the moment really is a fundamental factor to the balance that I need to protect my peace and mental health when being a single mother and the founder of my companies."
"Home life and work life has to be equally balanced."
This is true for all of us leaders with or without children, whether you're banishing "mum guilt" as my co-Editor of Sparkle Up North Business Magazine Amy Downes talks passionately about or struggling with the blurred boundaries that a creative business mind can create!
Running an online business
We know all too well how these boundaries may have slipped, even more so in the Pandemic with lack of routines and not to mention the constant ridicule and reviews the online world can bring!
It can feel even more isolating when we are trying to lead virtually or working from home without much human contact.
In my Sparkle Influencer Community (https://evokemediagroup.co.uk) of 500 Yorkshire-based entrepreneurs, I know just how many content creators have felt the impact in recent times more than ever.
As Erin of Yorkshire Tots (https://yorkshiretots.com/) blog says:
"I love running my blog and website, but sometimes I can find it hard to turn off when daily life and 'work life' have such a big overlap.
"When I am constantly thinking about and planning content, I am not only less happy, I am also less creative and find myself spinning my wheels rather than getting things done when I do sit down to work.
"This past year I have been doing classes with Ryecroft Yoga, both in person and online, as well as a weekly mediation session. I really love the focus and calm these sessions bring."
Ironically rather than 'costing' time and money, such meditations can even be a commercial investment, supporting us to prosper in business as it helps us to sharpen our focus to build a profitable and sustainable business.
Something that AD:VENTURE has supported me with in terms of holistic support in securing grants and top-level business training to boost my sales strategy.
The art of taking a break and self-care sabbaticals
I too have previously felt stifled by my own 'successful' online magazines and vlogs and yet broken on the inside.
But sometimes our most challenging times can be our defining moments and like Erin, I have started to take regular pauses in nature where possible. Something my Harrogate-based personal trainer and studio owner partner Mike Green has encouraged me to do so.
Mike, who trains entrepreneurs to transform their minds and bodies in minimal time, says: "Walking in nature is the best way to improve your total fitness, reducing stress and improving your growth mindset."
I even plan to start a net-walking group and I sometimes coach my media consultancy clients whilst on a walk as this helps sharpen focus, reflection and gets some of the best results when it comes to creating new PR strategies.
Such time in nature can help improve our Circadian Rhythm, supercharging our minds and bodies, which is why Nature is the theme of Mental Health Awareness Week this month, not to mention it being National Walking Month with Welcome To Yorkshire running their #TourDeWalkshire campaign.
Whilst I myself don't always get it right, nowadays I have made a conscious effort to build in brain breaks, mental health sabbaticals and spent time building a power routine that works for me, where my own self-care is how I start my working day.
It is this power routine, including daily habits such as mindfulness practice, movement and fresh air, that has served me and other entrepreneurs in the region well.
Creator of Luma³ which teaches users powerful breathing exercises that relieve stress and anxiety and boost wellbeing in 5 minutes Michael Crinnion of Mind Body Goals Ltd, says: "My best advice is to use your heart as a compass and your mind as a map. Your heart will give you a bearing – a general direction of travel – it will let you know if you're starting to lose your direction. Then use your mind as a map, to work out the specific turns, roads and routes to get to where you want to go. Passionate entrepreneurs are like life's explorers, and with a good compass and a good map, you'll always get where you need to go." You can support his crowdfunder here:
A 20-minute Mindful break can boost our brain cognition by 70 per cent, something my mindfulness and sleep consultant Natalie of Mind Tonic Therapy has encouraged me to build in. After all, Natalie has trained GB Athletes and as entrepreneurs we are athletes and it is establishing lifting the kettlebell of our minds.
As a mental health campaigner, solicitor and owner of Leeds-based Thrive Law, Jodie Hill, agrees, she says: "I love to surf! It resets my mind and being at one with the sea allows my brain to switch off from everything – even in the UK there's loads of beautiful spots.
Get your Wetsuits at the ready!"
Whether you head for the shore to hit the waves or simply take a mindful pause during your day, such brain naps can help our creative minds to flow as craft company founder Emma from a Ribbon
of Hearts, explains: "Taking time out to rest your mind from the daily chatter, makes such a difference.
"I started working from my kitchen table to an office on the top floor of the house.
"I love the view, looking out across the field to the other houses. It's full of wildlife which helps me to take moments each day to sit, relax and watch.
"It's important for me to be able to close the door and leave work behind at the end of the day because I suffer greatly with anxieties, especially at busy periods, worrying that it will all go out on time, as a perfectionist it's so important to me that everything is just right.
I find daily meditations help me to refocus and control my anxiety. These bring moments of clarity and also create space for new ideas."
Holistic skincare specialist and owner of Bradford-based Glam Aesthetic (https://glamaesthetic.co.uk/) Abigayle André, agrees:
"As a business owner, you have to learn the art of rest for the sake of your mental health. "Burnout is not good for you or your business.
"Schedule time for self-care and other interests and see it as a different type of productivity.
"I enjoy taking time out for pampering, riding horses and time with my husband. After all, freedom and a better lifestyle is why we choose to work for ourselves, isn't it?"
I actually met Abigayle through my accountability buddy and owner of Wake Bespoke, a dress making couture design house, which started in Leeds but now has a three-story shop in West Yorkshire thanks to exponential growth on social media.
Director Jordan Wake and I actually connected through an online business community and then forged our friendship at a Women in Business fashion show and Awards at the Royal Armouries in Leeds.
The power of positive networking
Having a supportive community in business and a critical friend is paramount, something that AD:VENTURE has been to me with their expert guidance to help you grow but also the fact that it evolves around my needs as someone who is experienced yet knows that we all need help in our areas of weakness.
As a result, I began to blossom in my business and mindset journey and have also connected with other businesses of aligning values and exponential growth.
Something business adviser Sophie West recommends to help with our mental health. "Starting a business can be lonely, and often people in more traditional employment find it harder to understand the struggles you face as someone who is self-employed.
"Having others to talk to about unpaid invoices, audience reach and collaborations can be key to keeping creative and staying sane."
As we know, this was initially difficult when the first Lockdown hit, which is why Ros Jones set up, The Business Wellbeing Club:
"At the start of Lockdown, I launched our networking group which has really strong values of collaboration, support and abundance with the premise that all businesses need other businesses to be at their optimal wellbeing.
"We also have a really fab book club for personal development to look after our mental wellbeing."
Learning and Personal Development
The power of learning and studying has not only helped me over the past year but it has helped me to clarify and pivot my business too after attending online workshops with AD:VENTURE on sales funnels, brand identity and customer journeys.
Not only were these in depth and practical but they were led by experts in the fields of their industry such as Nick Bramley at Impactus and Jonny Ross.
We have since implemented the OGSM method which is an abbreviation for Objectives, Goals, Strategy and Measures is a great way to set your marketing or business plan up (I write about the workshop here: https://www.evokemediagroup.co.uk/blog/how-to-set-create-your-business-and-marketing-plan) and I regularly refine my Golden Circle of my Why, What and How to clarify my vision thanks to Nick's interactive guidance.
We have even spoken in workshops about the Pillars of Wealth, which include a healthy mind and body.

Consuming the right nutrition, fitness and wellbeing strategy
"A healthy body is the best vessel for a healthy mind, so staying active, hydrated and eating enough will keep you in a more positive mood.
"Opting for vitamin rich foods can give you an extra boost," explains blogger Rebbie Reviews who helps out in my Squats and Sparkles Wellbeing community: https://bit.ly/squatsandsparkles. (https://rebbiereviews.wordpress.com/2021/01/15/5-foods-to-make-you-happier/)
Carron Cummings who we met at the start of our wellbeing journey which I hope this article has taken you through swears by drinking lots of water and taking your vitamins.
"For me it is Vitamin D3 and Omega 3 fish oils."
I know that I now give my body a caffeine pause until at least 20 minutes after waking up and instead I take plant-based supplements and I do at least 10 minutes of exercise, often whilst the kettle boils.
Moving more in Nature
"A massive help with mental health as a business owner or entrepreneur would be to step away from the laptop. Take some time out in nature and move!
"More is not better when it comes to working at your desk all day. Taking time out to move outside helps with creativity, productivity and of course helps you physically as well as mentally," explains Linda Meek, co-founder of Start Running – Stay Running.
As well as the profound impact moving outdoors can have on our mental health, something that is simple and free, there are certain mental exercises we can do to help ourselves too.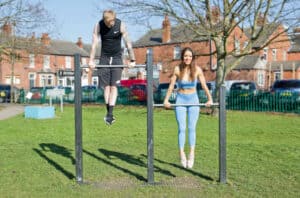 Simple acts we can do for self-help:
If you experience fogginess in your creative entrepreneurial mind, clarity is so powerful as Founder of Next-Level Artwork, Anton Dybal, explains:
"Having clarity about what my priorities are, what I should be spending my time on, what I should avoid doing—this, probably more than anything, helps with having peace of mind as a business owner."
If you're just chaotically bouncing around all day, from random task to task, based upon whatever particular whims you have at the moment, or based upon whatever seems most pressing or urgent, your days are very likely to be hectic and full of needless stress.
"For me, an incredibly valuable thought exercise to regularly run yourself through, as a business owner, is to ask yourself completely ridiculous questions that force you to think outside of the box and interrupt your standard thinking patterns. This is an exercise I got from Tim Ferriss, and I can't tell you how personally valuable it's been for me in terms of time management and personal productivity."
Ask yourself the following:
"If I could only spend 20 minutes per day working on my business, what would I spend my time on?"
"If I could only spend 5 minutes per day working on my business, what would I spend my time on?"
"If I could only work on 3 things in my business, and I could do nothing else, what 3 things would I spend my time working on?"
Plus, I personally would recommend goal-setting or writing your to-do list the night before and then as you wake set your emotional and health intentions on how you are going to approach your day.
Also, many entrepreneurs speak of writing gratitude journals, or for me focusing on positive customer testimonials and deep relationships!
This impacts our self-talk too which is incredibly powerful as Entrepreneur Mark Sephton says:
"My top tip for mental health would be to watch your self-talk, the power of self-narration is so important. When we personalise things we can trigger our self-critic, it's important to pause before you react because sometimes the projection is about what's going on in that person and not what it may seem prevailing to you."
A Business Plan which includes your own Wellbeing
Finally, Coach James Perryman summarises: "As a business owner, my mental health gets put on the line regularly through the anxieties and worries about winning and retaining clients, getting people onto courses, overcoming imposter syndrome and of course maintaining time to switch off to be present, be healthy and be alive. It never stops. The highs are HIGH, and the lows are LOW – but I'll take it any day over a regular 9-5 job!
"So, what helps my mental health? I look ahead and I plan. I plan for what I know needs to be done as well as building in some slack for when I have moments where I need to walk away and get some fresh air and a new perspective on something. I plan a bit of time for the unexpected – if the unexpected doesn't happen, then great, I've got some spare time!
I exercise every day, first thing in the morning as that's when I know my mind and body is best placed to do it. If I try to exercise at the end of the day, I become too good at making up excuses not to do it. I make the bed every morning, that's been especially important during lockdown and working from home.
And I talk to people. When I'm having one of 'those' days I connect to someone that I know will listen and offer advice and support."
This is something AD: VENTURE has done for me. Not just simple business advice for those without experience, but transformational and tailor-made guidance, support, development opportunities and grants.
They are wholesome in their multi-pronged approach whilst using a multidisciplinary team of leading experts who genuinely want you to THINK BIG and prosper in all aspects of business and life. This inclusive and diverse support has helped me to elevate from the clouds of a cluttered creative start-up to gain direction, build revenue and a sustainable resilient business which supports my own life as well as those I work with.
If you are feeling the pressure, and need some support to give you clarity and a calm mind, speak to AD:VENTURE, or if not in this area, find out what is available through your local growth hubs.
It pays to reach out and ask for help as we have learned from our businesses in this blog, you don't have to do it alone.
Sophie Mei Lan supports ethical businesses to shine in the media and make a positive impact on the world through writing content, connecting them with the press she works for as a newspaper columnist and online with her magazines which have reached 2 billion+ globally, as well as her passion to help build inclusive brands that reach communities globally, nationally and locally.
She is a published author, documentary maker and an AD:VENTURE ambassador. Editor of Sparkle Up North and Founder of https://EvokeMediaGroup.co.uk
@TheSparklecoach / @SparkleCommunications Read more of her wellbeing blogs at https://mamamei.co.uk and https://yorkshirefamilies.co.uk
FIND OUT MORE ABOUT AD:VENTURE SUPPORT https://ad-venture.org.uk/self-care-for-start-ups-managing-your-mental-health/ Who I am a genuine ambassador for!
Read more:
https://www.yorkshireeveningpost.co.uk/news/opinion/columnists/swap-the-social-media-scroll-for-the-soul-sophie-mei-lan-3231535
https://www.mamamei.co.uk/2021/05/11/how-to-keep-mentally-well-as-an-entrepreneur-a-start-up-guide-to-launch-your-mind-and-body-business-plan/